A Case for Prefabrication: Why Modular Momentum Is Tipped to Continue
Research published in 2020 suggests that modular construction will continue to emerge worldwide in coming years, as our industry strives for greater productivity and cost efficiency.
The ResearchandMarkets.com report projected that the global modular construction market value would expand from USD $85.4 billion in 2020 to USD $107.9 billion in 2025, a compound annual growth rate of 5.7 per cent.
Contributing factors cited by the study include support from government initiatives, as well as the need to improve environmental sustainability and work-zone safety. Other trends such as compressed project schedules and labour or skill shortages are likely to play a significant role in the rise of prefabrication.
For our latest blog post, we have taken a closer look at the driving forces behind the modular construction movement, which may prove vital in our industry's recovery from the COVID-19 pandemic.
An Emergent and Resurgent Trend
Prefabrication is nothing new for construction. The practice of assembling structural components away from a building site, before transporting them onsite for easy installation, has long since been an established technique. In 2020 however, the scope of modular solutions for construction have expanded significantly. It's now common to see everything from complete bathroom fitouts to staircases, offices and everything in between installed using modular techniques.
It's not hard to see why modular construction is growing in popularity, for large and small projects alike. The technique can be flexible and cost-effective, with improved quality control and minimised risk of rework both possible.
Because unforeseen site issues are less common, projects can be completed on a tighter schedule, onsite waste can be minimised, and inventory management will be more reliable as a result. Sustainability is a primary concern in modern construction, and the precise nature of prefabrication helps project owners striving for the best possible outcome in this regard.
In the wake of COVID-19, there have been countless stories of modular builds fulfilling urgent healthcare infrastructure needs. There is widespread global demand for low-priced housing in recovering economies, while cost concerns are abound for industrial and other construction sectors. Given these factors, it's easy to see why modular solutions are tipped to play a greater industry role in coming years.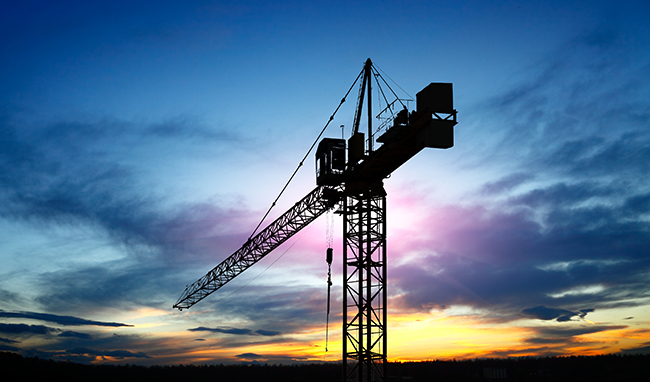 Global Uptake for 2020-2025
The report mentioned earlier provides some interesting projections for the future of prefabrication.
When it comes to materials used, steel is expected to be the fastest-growing segment in the modular market over the next five years. Steel ticks many boxes as a prefab material for construction; it has a high strength-to-weight ratio, as well as structural integrity, durability, fire resistance and minimal maintenance requirements.
The prefab end-use sector tipped to expand most by 2025 is office and administrative buildings. More and more companies want flexible solutions for their office space, and relocatable modular offices are a sensible choice in many cases. Modular offices can be very cost-effective, limit disruption to nearby work environments when being installed, and remain an adaptable option in uncertain business circumstances.
The Asia Pacific market is likely to have the highest rate of modular growth through 2025. Plentiful access to raw materials, strong labour forces and widely available new technologies will play a role in this growth, with China and Japan seen as major players in the global modular market.
Whether or not all these predictions come true remains to be seen, but it's clear that modularisation has become a valuable technique as our industry continues to transition.
Choose iTWO costX® for Streamlined Takeoff and Estimating
Whether you're involved in traditional or modular construction builds, iTWO costX® is the industry-leading solution for quantity surveyors and estimators looking to enhance their processes. Our modular construction software integrates a wide variety of advanced features including 2D and 3D/BIM estimating, auto-revisioning, subcontractor comparison, a custom report writer and more.
Professionals in over 90 countries currently use iTWO costX®, and the software is constantly developed to suit evolving industry requirements. If you'd like to know more about what our platform can do for your business, feel free to contact your local RIB office today!