A Revolution in Construction: 7 Incredible Megaprojects You Need to See
Our industry is often harnessed by financial austerity, but breathtaking and innovative projects are still cropping up across the globe. While construction megaprojects are often borne of necessity, it is increasingly common to see dynamic design work featured as part of the overall builds.
From seemingly infinite bridge systems to entirely new cities, we've taken a look at seven of the most ambitious megaprojects that have been greenlit in recent years.
The Hong Kong-Zhuhai-Macau Bridge: Pearl River Delta, China
This 55-kilometre bridge and tunnel construction is a staggering accomplishment, despite being beset with delays and project overruns. The recently completed megaproject serves to link Hong Kong, Zhuhai and Macau, providing far greater access for the 60 million people who live in the Pearl River Delta.
The elaborate system will essentially act like a ring road for the Pearl River Delta area – three cable-stayed bridges, a six-kilometre undersea tunnel and three artificial islands are all a part of the sprawling achievement, which is now regarded as the world's longest sea bridge.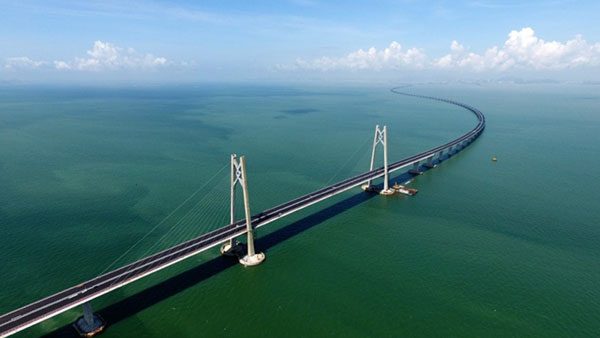 IMAGE SOURCE: MACAUHUB
Dubailand: Dubai, United Arab Emirates
Dubailand was first announced in 2003, with the massive leisure development put on hold several times due to recessions and financial crises in the UAE. Despite the setbacks, Dubailand is expected to open to the public before 2019.
The sheer scale of the entertainment precinct is hard to comprehend – 173 square kilometres of amusement parks, sporting venues, pedestrian pathways, jogging tracks and nature trails. The estimated US$64 billion project is also expected to feature 55 playgrounds, five major event areas and a bustling retail hub.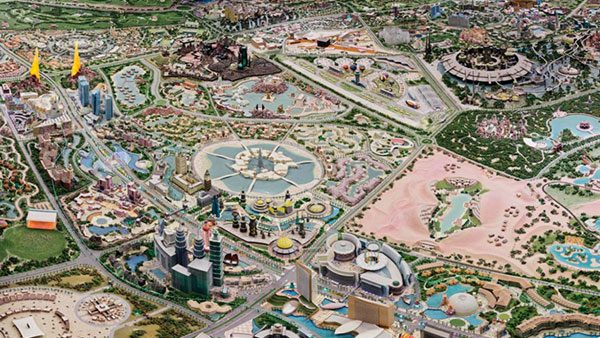 IMAGE SOURCE: DUBAI HOLIDAYS
Egypt's New Capital: Egypt
Egypt is building a purpose-built capital city east of current capital Cairo, and the numbers associated with the project are something to behold. 700 square kilometres, 21 residential districts, 663 hospitals and clinics, almost 2000 schools and colleges, 1250 mosques and churches, and more than a million houses for a projected 5 million residents.
With an estimated budget of more than $56 billion Australian, the currently unnamed city will even feature a parkland area double the size of New York's Central Park, which would make it the largest in the world.
IMAGE SOURCE: BUSINESS INSIDER
South-to-North Water Transfer Project: China
It's no secret that China are major players in the world's construction race. The nation has engaged in a number of ambitious endeavours, but few boast quite the scale and timeframe of the South-to-North Water Transfer Project.
The 2400 kilometre network of canals and tunnels will draw 44.8 billion cubic metres of water annually from southern rivers in China and redistribute it in drier regions in the north of the country. Upon completion, the four main rivers in China – the Yangtze, Yellow River, Haihe and Huaihe – will all be interconnected. The project has already spanned decades, and the controversial Western link of the project is expected to take decades more if it ever comes to fruition.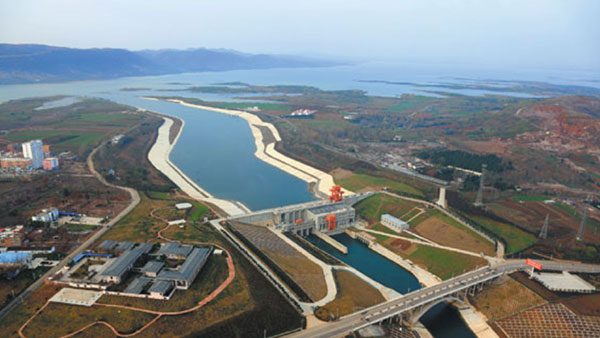 IMAGE SOURCE: CHINA DAILY
London Crossrail Project: London, United Kingdom
London's complex Tube system is undergoing a major upgrade, with more than 40km of extra track being added to connect 40 stations across the metropolis. The new Elizabeth line will open later this year, connecting Reading and Heathrow to the west of the city with Shenfield and Abbey Wood in the east.
At a cost of £14.8 billion, Crossrail is currently Europe's largest infrastructure project. The London Underground currently supplies up to 5 million passenger journeys per day, with this figure to grow significantly once Crossrail is fully implemented.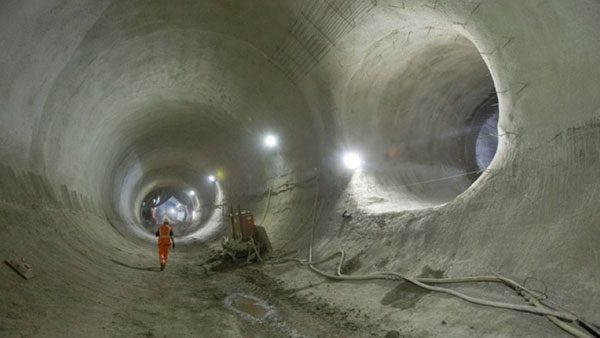 IMAGE SOURCE: CROSSRAIL
Songjiang Hotel: Shanghai, China
Fancy spending a night underwater? Shanghai's Shongjiang Hotel has been built into the side of an abandoned quarry, dropping approximately 80 metres below ground level. The bottom two floors of the hotel are set underwater, within a lake at the bottom of the quarry. The hotel boasts 336 rooms, an underwater restaurant and five-star hotel amenities.
The hotel was designed by British consultancy Atkins and built by Chinese labour teams. The build was difficult technically, with numerous challenges such as pumping concrete down to the lowest points of the structure without experiencing blockages.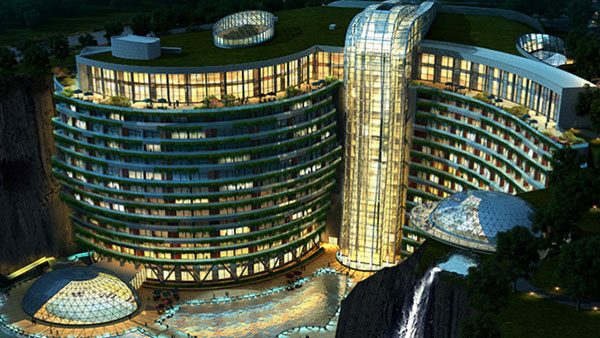 IMAGE SOURCE: ATKINS GLOBAL
Europa City: Paris, France
An 8.6 million-square-foot development called Europa City has been under construction in Northern Paris since 2016, with a projected finish date of 2024. The intent of the US$3.4 billion project is to reduce congestion in downtown Paris and connect the currently-rural area with the bulk of the thriving city.
Europa City will feature housing, retail, restaurants, plazas, open walkways and an entirely new transit system when it opens, as well as an artificial ski slope and golf system.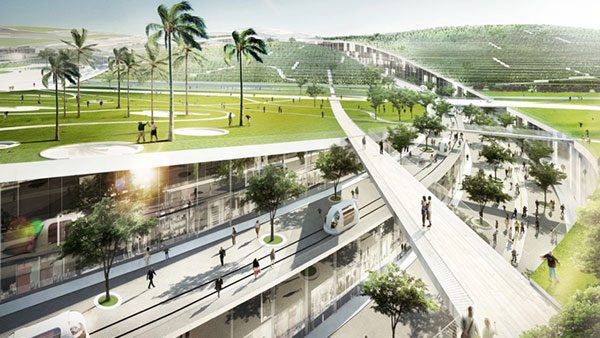 IMAGE SOURCE: BUSINESS INSIDER
Innovative Software for Construction Builds of All Sizes
Exactal offers a software range that can support a wide scope of construction projects.
Construction managers looking for improved control and efficiency in their projects are well-served by our ConnectX management platform, which integrates a range of powerful modules that help drive productivity and transparency.
Our CostX® estimating software has been adopted by some of the world's most eminent design consultancies for use in large-scale projects. CostX® offers advanced 5D BIM support alongside professional report production and integrated spreadsheets for estimating.
To learn more about our product range or to organise a demonstration for your business, please don't hesitate to contact our team today.