My Favourite CostX® Feature: BIM Import Template
Each month we will ask a Product Specialist at Exactal what their favourite feature of CostX® is, and how it can be used. This month, we are speaking to our Hong Kong-based Product Specialist Clarence Mak.
I would say my favourite CostX® feature is our BIM Import Template. In short, it is a one click process that will import the BIM dimensions leaving you with a set of organised quantities.
As a Product Specialist, one of my job duties is to demonstrate CostX® features to our prospects. When discussing CostX®'s BIM functionalities in front of a room full of QS's, the most frequently asked question by the attendees would have to be "Is there an automatic measurement button?". So it is clear that as an industry, we are not particularly interested in spending time measuring areas and counting different fixtures, but would rather spend time on analysing the quantities themselves. BIM presents the opportunity to reduce time spent on tedious measurement tasks, and the BIM Import Template feature is one way to make it happen.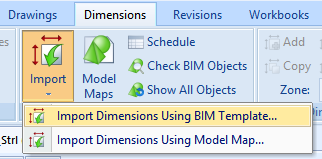 The idea of the BIM Import Template process is to provide a way to automatically and systematically create Dimension Groups and folders and import quantities into them from multiple drawing objects, all with minimal input. BIM Import Templates are special macro / script files written by Exactal for use with CostX® and have a .XSLT file extension. These files are installed with CostX® software and can be used straight out of the box.

They are used to automatically import object property data from a BIM Model in accordance with a set of rules which determine how the Dimension Groups and Dimension Group Folders will be configured and which object property values will be imported. So, when dimensions are imported using a BIM Template the Dimension Group Folders and Dimension Groups are automatically created based on the hierarchal grouping descriptions within the BIM Model, and the dimensions are automatically imported into them based on the most appropriate of the available dimensional values.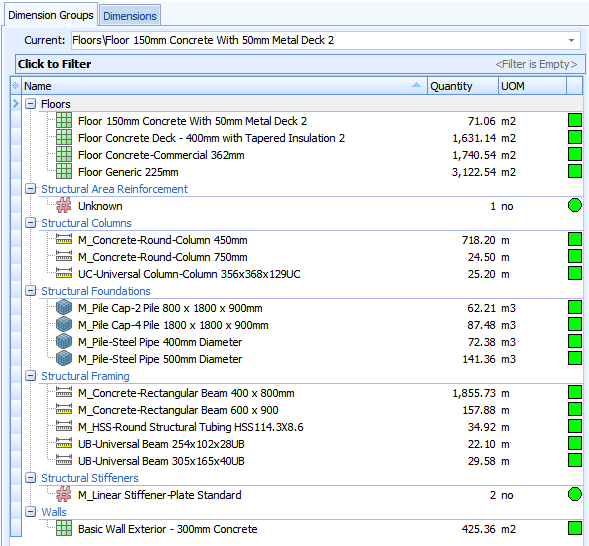 Another advantage is that the BIM Import routine only works for the objects which are visible in the drawing window when the import is performed, therefore, the template may be used to import dimensions for a single object, one or more object groups, or the entire drawing.
As such, usually prior to importing dimensions using a BIM Template the displayed drawing objects are adjusted either by showing all objects (to import dimensions for the entire drawing) or filtered as required. The Model tab can be used to view the BIM Model hierarchy which will indicate how the Dimension Groups will be configured.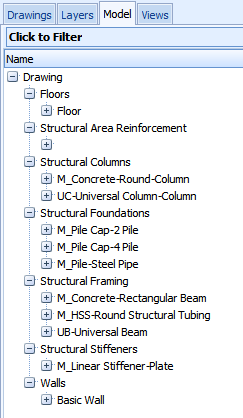 More importantly, the speed with which preliminary quantities are generated using the BIM templates allows QSs to give cost advice early in the design stage. Cost estimates will be produced fast enough and early enough for architect to alter the design, making QSs service more valuable overall.
Times have changed and BIM is a powerful agent for change, which is why I feel the BIM Import template, and indeed the BIM features of CostX as a whole, are invaluable for any company's future growth and expansion if they wish to remain relevant in the industry.