International BIM Initiatives
In April, we examined the various levels of BIM Mandate primarily implemented into the United Kingdom. However, there are further BIM initiatives taking place in the international community also- some of these have been explored below.
USA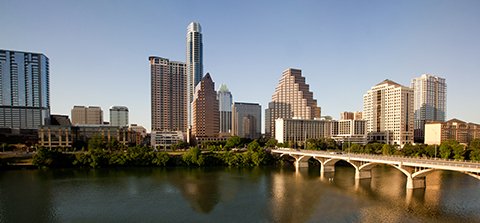 Having 50 different state legislatures can be very difficult when attempting to roll out industry standards, however, a nationwide effort manifested and formed the National BIM standard (NBIMS-US). The NBIM-US, in partnership with the buildingSMART alliance, provides consensus based standards through existing standards, documenting information exchanges and delivering best business practises for the entire built environment. Ultimately, NBIMS-US's focal goal is to cut down on wasted resources (including time) on building projects. The lack of "timely" information was identified by the NBIM-US as the overriding bottleneck in accelerating the industry and fundamentally, BIM is the enabler of sharing "on-demand" data through a collaborative data repository for all project members.
Concurrently, the US General Services Administration (GSA) devised the National 3D-4D BIM Program which established policy mandating BIM for all Public Buildings Service (PBS) projects. GSA also actively partners with BIM vendors, federal agencies, professional associations and academic institutions to develop and push out best practises. Today, it is reported that 72% of the construction firms based in the US are using BIM technologies to some degree.
There are also some private sector initiatives, such as the American Institute of Architecture's conventions, and standards from the construction associations. On the other hand, states such as Maryland and Wisconsin are publishing their own standards.
Despite the fragmented efforts, it is evident that BIM initiatives in the US have taken a positive lunge forward and it won't be long before a nationwide mandate is published.
China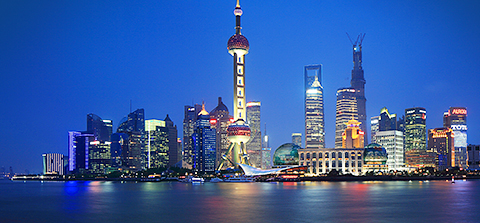 In China, the Ministry of Housing and Urban-Rural Development's (MOHURD) 12th National Five-Year Plan have made BIM a focal economic strategy. More explicitly, industrialization, informatization, urbanization and agricultural modernization schemes will be addressed and reinforced with the aid of BIM methodologies. Under this policy, regional governments at all levels have been establishing foundations for being BIM compliant, and initiative groups such as the China BIM Development Alliance and various similar organizations have been established in a short span of time.
An increasing number of BIM conferences, seminars, and summits have been held across China. Various documents have been released to promote the use of BIM, especially in Beijing, Shanghai and Shenzhen. Additionally, new national documents about BIM and its application such as a BIM standard, Protocol, Guidance Note and Practice Code are constantly being reviewed.
It is clearly a revolution in the sector, and governments are implementing national programs in the hope of reaping major benefits, as well as individuals and organizations, with some aggressively moving forward and others waiting for greater clarity. However, some professionals and government leaders still debate on the actual return of implementing BIM. China has a distinct demand for BIM, but needs more thought leaders to develop suitable guidelines and effective data exchange protocols in addition to native software to enhance its value and push the industry forward.
Hong Kong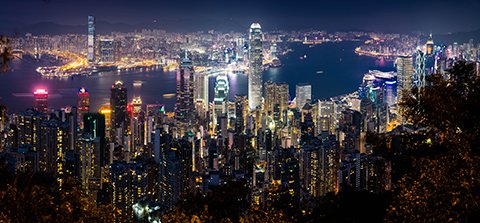 BIM has been gaining traction in Hong Kong over time. The CIC (Construction Industry Council), created in 2007 to forge consensus on long-term strategic issues, convey the industry's needs and aspirations to Government, as well as provide a communication channel for Government to solicit advice on all construction-related matters, is one of the organisations looking to the future. In 2013, the CIC published the 'Final Draft Report of the Roadmap for BIM Strategic Implementation in Hong Kong's Construction Industry'. The roadmap suggested 7 initiatives in 9 areas, with 3 immediate actions. One of the immediate action items from this was establishment of a local BIM standard, and Stage 1 of this is currently in action- based upon current BIM standards of the HKHA (Hong Kong Housing Authority), MTR Corporation and HKIBIM.
The HKIBIM is another organisation of importance in this area. Established in January 2009, two of their key aims include: To promote and advance the general education, understanding, appreciation and interest of and in building information modelling management, and to establish and advance standards of building information management practice in the industry. Their annual conference gathers experts from around the country to discuss the progress of BIM within the industry.
Singapore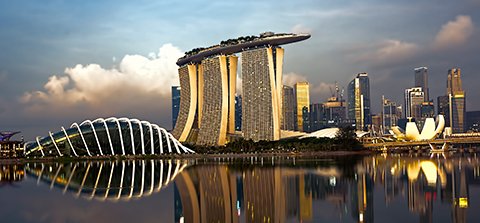 The Singapore government has been very proactive in terms of encouraging BIM amongst companies in the region. They have developed a series of industry-wide BIM guides, in order to define a legal/contractual framework for BIM-based projects, and they encourage the development of international BIM standards such as IFCs. The BIM workflow has also been examined to attempt to identify alternate ways of collaborating and how BIM can assist in this.
The BCA- Building & Construction Authority- were actually involved in implementing the world's first BIM electronic submission back in 2007/2008. They have continued to develop their BIM e-submission system and it is now credited with being a key catalyst in transforming the way construction companies in Singapore think and work. Since 2015, BIM e-submissions have been required for all projects greater than 5,000 square metres.
BCA has also implemented funds over the years that provide a rebate to companies using BIM or BIM software on projects, with the aim of increasing BIM collaboration capability. Supportable items include Training costs, Consultancy costs, Hardware (excluding printer and storage etc.) costs and of course, BIM or collaboration software costs or subscription- making it even easier for companies to make the switch. Overall, the government is very progressive in assisting with BIM implementation in the region.
Malaysia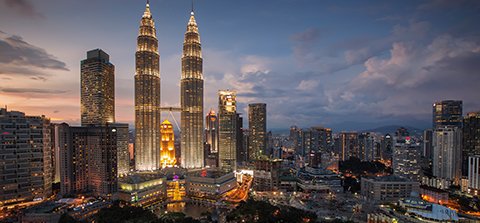 The Malaysian government first announced its adoption of BIM in 2010, and the first construction project to support BIM was the National Cancer Institute in Sepang. One of the key government bodies involved with implementing BIM into Malaysia is the PWD (Public Works Department), responsible for the construction & maintenance of public infrastructure in Malaysia. PWD established a BIM committee in 2007 to identify the most suitable BIM platforms for construction projects, as well as providing training-related BIM tools. The department created the BIM Standard Manual and Guidelines for companies to use when implementing BIM into their construction projects. They also created a BIM Roadmap, plus have conducted several pilot projects.
Another key government body involved in this area is the CIDB (Construction Industry Development Board). In 2013, the CIDB established the first BIM Steering Committee, designed to guide those in the construction industry by providing strategic direction to the adoption and implementation of BIM in Malaysian construction projects. Recently, the CIDB is preparing to launch 'myBIM Centre', designed to be a one-stop-shop providing resources to those in the Malaysian construction industry looking to implement BIM.
At this stage though, the private sector is progressively taking lead in the positive adoption of BIM, so there is more that can be done in terms of government assistance.
New Zealand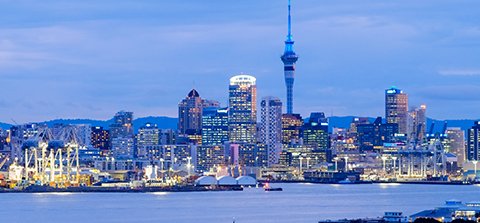 In New Zealand, BIM is beginning to gain momentum amongst companies. At this stage, it is not mandated by the Government. However, the New Zealand Ministry of Business, Innovation & Employment established the BIM Acceleration Committee (BAC) in February 2014, designed to coordinate efforts to increase the use of BIM in New Zealand. It is sponsored by the Productivity Partnership and BRANZ, and consists of members throughout the NZ construction industry. They have produced the New Zealand BIM Handbook which includes information for firms that wish to implement BIM in their own company. Currently on its second release, the development and revision of the Handbook was done in reference to international standards, codes and guidelines, specifically, the PAS1192 from the UK and Natspec from Australia.
Australia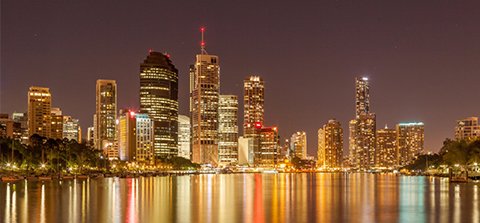 For Australia, there is increased efforts amongst the Federal government, as well as State governments, to implement BIM. In March 2016, a report was released by the Standing Committee on Infrastructure, Transport and Cities which made ten recommendations regarding new technologies improving productivity. Two of these were BIM-specific.
There are various industry BIM groups, but these are not associated with government bodies in most cases. NATSPEC, owned by the design, build, construct and property industry, is an independent organisation whose major service is the comprehensive national specification system endorsed by government and professional bodies. They have created a National BIM Guide, as well as other resources such as Project BIM Brief Templates.
At this stage, the Federal government has elected not to mandate the use of BIM in Commonwealth funded infrastructure projects, with a gradual approach to BIM implementation preferred.
However, for individual states, there has been differing levels of action. The Queensland Government, for example, has committed to implementing the use of BIM on all major state infrastructure projects by 2023. Then, NSW developed BIM requirements in 2012, using the NATSPEC BIM Guide as the basis. They also implemented a BIM policy in 2013 that mandates the use of BIM on projects over $30m.
The implementation of BIM remains something that is slowly gaining ground across the world, as can be evidenced by the countries explored above. To ensure you are keeping up with potential BIM mandates and future-proofing your business, look at how CostX® can bring you into the world of 5D BIM today by contacting our sales team here.