Time-Saving Tips for CostX®: Searching Your CostX® Database
Each month we will be asking Exactal Product Specialists about time-saving tips and features within CostX® that allow users to work as efficiently as possible. For this blog post we spoke to Gavin Termine, who works from Exactal's Brisbane office as a dedicated Product Specialist.
There is a feature I have noticed many of our clients don't exploit enough to help search through their CostX® building database easier.
Often, users will only need to go to their recently opened or imported CostX® building by either selecting from the 'Recent Buildings' from the CostX® Buildings dialogue box…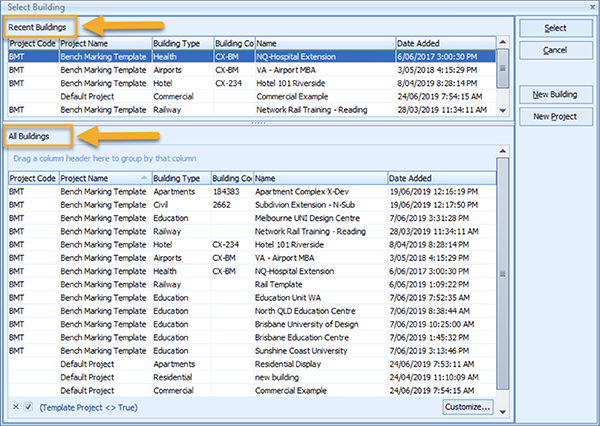 Or from the main menu drop-down from the CostX® logo on the top left-hand corner of the CostX® screen to access their recent building…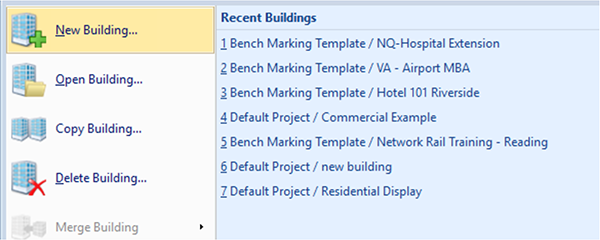 However, when it comes to finding a job completed by others or worked on some time ago, I have found users scrolling endlessly down through the hundreds of past CostX® buildings to try and find what they are looking for.
In this blog, I want to highlight the fact there are many sorting and filtering options available through the CostX® 'Select Building' dialogue box.
Firstly, there is grouping of the CostX® Buildings by dragging the column headings into the field above them, as per this image…

The resulting image will look like this…

Plus, every column heading has the option to sort A-Z or Z-A by selecting the arrow in the column heading, and temporary filter options by selecting the relevant symbol.

Each column has temporary search options by selecting the custom option from the filter drop-down.

The example search/filter above gave me this next image result.

For more permanent search options, the custom search function at the bottom can create a search filter that can be saved for later use.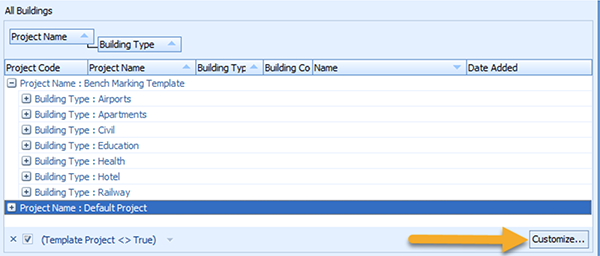 It's worth noting that this type of filtering is available from most of the CostX® data tables in CostX® System Administration.
As so many CostX® users work with a large volume of projects, it's well worth the effort to set the project database up appropriately. Our software is built with user efficiency in mind, and this is just one tactic you can use to reduce the overall time spent estimating.
Contact Your Local Exactal Team
If you are new to CostX® and would like to learn more about what our software has to offer, feel free to reach out to your nearest Exactal office today. Our business operates from nine offices globally, so you can rely upon timely support and guidance as you work with our estimating software.