Time-Saving Tips for CostX®: Updating Drawings with Auto-Revisioning
Starting with this month, we will be asking Exactal Product Specialists about time-saving tips and features within CostX® that allow users to work as efficiently as possible. For this blog post we spoke to Andy Ang, who works from Exactal's Malaysia office as a dedicated Product Specialist.
Quantity surveyors worldwide have to deal with multiple drawing revisions over the life of a project. These changes can be due to client specifications, site restrictions, authority regulations and many other reasons.
For those persevering with manual methods or older estimating software, the revisioning process can be arduous and frustrating – you must first compare all revised drawings to the original to identify updates, before remeasuring revised dimensions. Then you have to track back the revised dimensions one-by-one.
Our industry is rapidly evolving, and a modern QS simply doesn't have time to follow a workflow like this anymore.
CostX® and CostX® Takeoff both feature Auto-Revisioning, which has been designed to streamline the entire process and take the hassle out of revisioning. The feature allows users to overlay revised DWG drawings on top of older revisions to clearly see what has changed.
The below screenshot demonstrates this overlay. Lines marked in red show deletions, while green lines are new additions and blue lines have remained unchanged.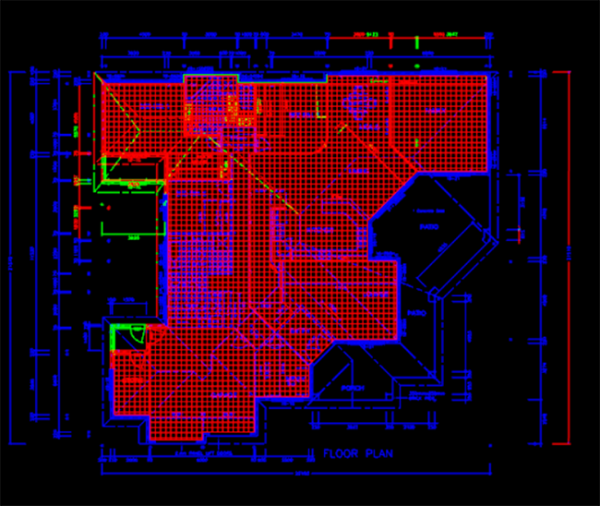 The Auto-Revisioning feature then allows users to load the initial measurements into the revised drawings. In the below example, revised lines have been marked in yellow.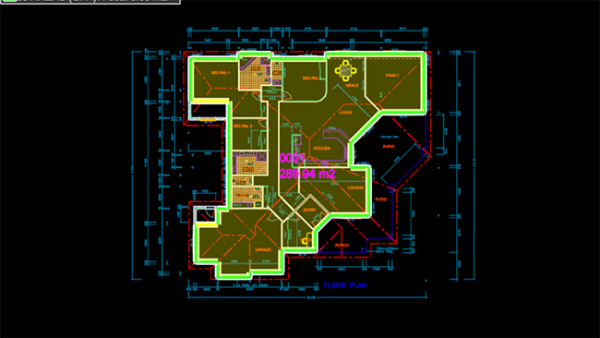 From here, users can determine an appropriate match for the lines of the new drawing. These matches can be generated quickly with the Best Match All feature, which can be found within the Revise Dimensions section of the ribbon menu.

CostX® will then automatically detect and match the lines in question – if for any reason unwanted lines are chosen, users can quickly amend the lines. From here, it's just a matter of reviewing and confirming all necessary dimensions. A good way to ensure that everything has been covered is by checking your Dimension Groups – if you've overlooked any reviews, a warning sign will show up against that selection. The below screenshot shows a Dimension Group prior to this review and confirmation process – note the warning next to all the unreviewed Elemental Units.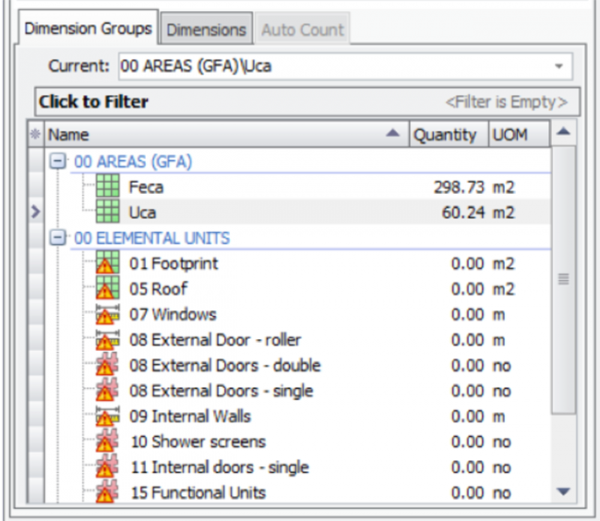 Because all CostX® dimensions can be live-linked to workbooks, it's simple to keep track of what has changed across revisions by generating a comparison report.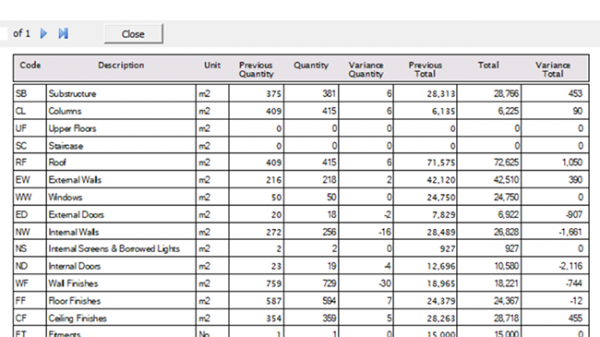 Rather than going between old and new versions to identify changes, users can rely upon this summary that shows all relevant variances and totals.
Overall, the Auto-Revisioning feature eliminates a large portion of the time-consuming work that was once required as a quantity surveyor. With revisioning taken care off, you will be able to spend this extra time applying your experience in other ways to achieve better results for the project.
Contact Your Local Exactal Team
The above is a simple representation of how Auto-Revisioning works within CostX® and Cost Takeoff, but there is much more to the feature that we haven't demonstrated. To learn more about either platform and to determine whether our takeoff software is the right choice for your business, feel free to contact your nearest Exactal office today. Our growing business operates from nine worldwide offices, so you can rely upon timely product support if you choose to implement our construction estimating software.