Upskill Higher Education with 5D BIM
We are in the midst of an astronomical revolution that one may call the digital age. Technology has accrued to become an indispensable component of our very existence and will continue to evolve, for the betterment of the construction industry. At Exactal, we understand technology will inevitably transform the way we build; however, it is important to note that technology itself is merely the vehicle, with students as our drivers.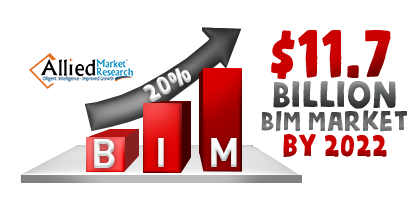 A recent report conducted by the Allied Market Research claims that the worldwide market for Building Information modelling (BIM) will grow over 20% to reach $11.7 billion by 2022. The emergence of this manifestation is primarily attributed to numerous legislative mandates on using BIM. So, what does this mean for Quantity Surveyors? A survey of 12,000 quantity surveyors revealed that 58% of the respondents believe that their profession is endangered and will likely be made redundant due to software packages. Yet, RICS argues that "BIM estimating" not only aids greater automation of quantity surveying functions, but also increases the relevance of the profession rather than belittles it.
As technology advances, we are obligated to advance with it or risk the peril of being left behind. With the likes of BIM, RICS notes the responsibilities of Quantity Surveyors are starting to shift – allowing the contemporary Quantity Surveyor to partake in multiple facets of the project life cycle. Hence, it is essential for Quantity Surveyors to adopt BIM in their practices, as with it their job nature is not made redundant, but empowered.
Han and Bedrick, 2015 claims that BIM adoption will suffer without early integration in the academic scene. Additionally, a report by NATSPEC, 2013 encourages and advises higher educational institutes to incorporate BIM into their programmes with the support from government and industry. This will ensure the production of BIM-ready graduates for the construction industry which is highly sought out by major firms such as Gleeds and Turner & Townsend.
Firms are now calling upon young surveyors, new to the industry, to take the lead on these exciting developments and pave the future pathways which BIM and other digital technologies now make possible. As BIM workflows become established within the construction industry, students will require the ability to know how to deal with these models and how estimating from the model fits in with the BIM supply chain. CostX® has a range of BIM compatible features, including support for IFCs and DWF files from Revit and many other applications, ability to automatically extract quantities or manually measure from the model, ability to link 2D drawings to the BIM models and more. To actively contribute to the upskilling of the global construction industry, Exactal offers this state-of-the-art digital take-off software for BIM & 2D with an amazing price tag of $0.00 – exclusively for educational institutes and students. Free University Licences allow all tertiary institutions to access and offer world-leading estimating software as part of their curriculum, while Free Student Licences allow students to install CostX® onto their computers at home to assist with coursework, even if they attend an institute which doesn't already teach CostX®. It is for this reason, and of course it's prominence within companies both large and small internationally, that many universities and tertiary institutions have already started teaching CostX® in various locations throughout the world.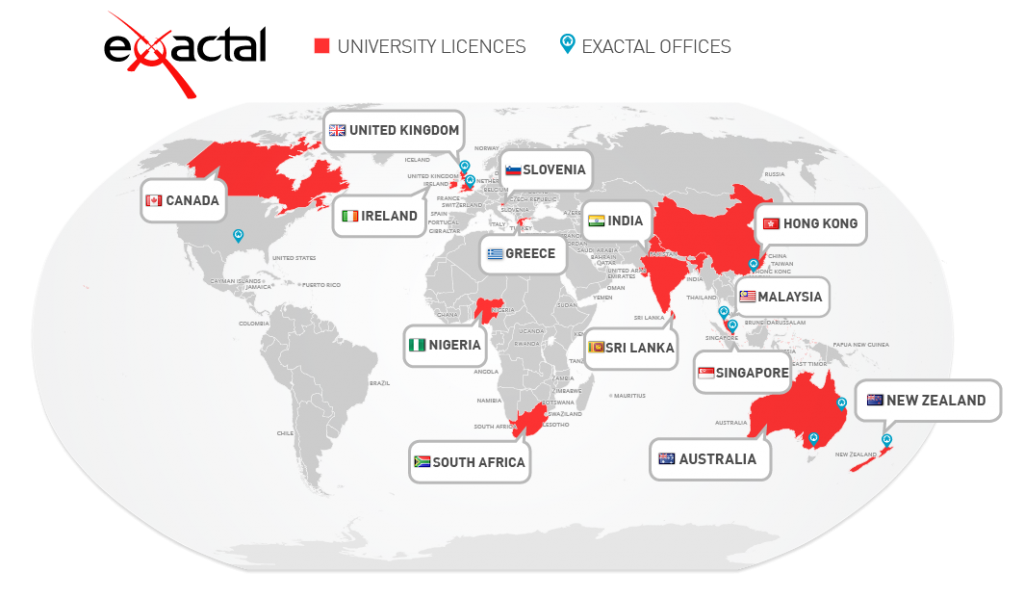 So, why should you start using CostX®?
thumb_up Industry recognized software
Empower your students with hands on experience with industry recognized 5D BIM construction estimation software, in turn greatly alleviating their transition into the workforce with improved employability.
loyalty Stress free License liaising
With no contract or paperwork needed, enjoy a stress-free liaison and have your licenses issued as promptly as you request them!
redeem 100% Free
Get access to the latest industry technology for free! Our Educational Program is completely free as part of our commitment to educational institutions in equipping students with world-leading technology.
swap_horiz Flexibility
With our various licensing configurations, whether you're looking to deploy CostX® for a single computer lab or throughout your entire institute, we have a setup which will work perfectly for you.
perm_phone_msg Technical Support
Along with the free licenses, we also provide free 24-hour technical support. What's more, we even have a dedicated Student Forum which acts a resource bank for students with a CostX® serial.
perm_phone_msg Training Support
Academic staff are provided with free training material that comes with various practical exercises plus drawing files. These can then be repurposed for their teaching. The training materials are updated accordingly with each release of CostX®. In addition, numerous free online resources such as our regularly updated webinars can be accessed from our website.
perm_media File Interoperability / Compatibility
CostX® is compatible with most major industry recognized files, including DWFTM, DWFx, IFC, SKP, DWGTM (2D CAD), PDFs, JPEG, BMP, TIFF etc.
5D BIM Immersion & Competition
Further to Exactal's commitment to ensuring students are able to learn about 5D BIM and how it can be applied, we also recently sponsored the 5D BIM Immersion & Competition hosted by the University of Melbourne. Held from the 5th-9th December, this was a 5-day event with an aim to aid participants' understanding and application of trending digital concepts. The competition facilitates the education of construction students and helps make them BIM literate, ultimately ensuring they are workforce ready while increasing the global uptake of BIM as a whole.
The 2016 competition sought to increase participants' from University of Melbourne, Deakin University and the National University of Singapore understanding of 3D, 4D and 5D BIM concepts and scenarios as well as gave the participants the necessary skills to apply the concepts in practice. As the leading 5D BIM solution in Australia, Exactal along with Graphisoft, Solibri and Synchro sponsored and took part in the marking of the contending young teams.
The 5-day event concluded with the winning team taking home $1,000 donated by the sponsors and were recognized on both their presentation and the end solution – well done!
Feedback from Lecturers
As an integral academic implement for the contemporary QS, hear what several institutes in the world have to say about the CostX® educational programme. Click here for an article from Construct magazine (the official magazine of the AIB – Australian Institute of Building) – containing testimonials from two lecturers at well-regarded QS courses in Australia on how they are teaching CostX® into their own respective courses.
Where to from here?
Now that you have heard all the advantages of the CostX® Educational Program, how can you truly take benefit from this?
If you are an academic staff looking for more information on the Educational Program, click the button below:
Submit an Educational Enquiry >
Or
If you are just a student or a lecturer wanting a licence for a single computer, click the button below:
Apply for a Student License >