Careers
Here at RIB International, our Core Values are the building blocks upon which our success is built. They provide guidance on what matters most, from daily operation through to long-term objectives. In a world that is continually changing, our values have not and will not differ.
 Read More
Our Company Culture
The founders of our enterprise recognised a void in the construction estimating software industry, and sought to turn this absence into a business. Products available on the market at that time lacked innovation and could even be seen as slightly counter-intuitive. Our company was established to deliver on one imperative – linking drawings and estimates together. This successful innovation led to many more over the course of our business history.
RIB International Core Values
Innovation
Managed by Objectives
Results Oriented
Teamwork
Entrepreneurialism
Intelligence
Personal & Professional Development
Here at RIB International, our Core Values are the building blocks upon which our success is built. They provide guidance on what matters most, from daily operation through to long-term objectives. In a world that is continually changing, our values have not and will not differ.
Continual Innovation is a necessity to survive and to thrive in the tech space. However, innovation cannot be mandated or bolted on; it must be woven into the fabric of everything that RIB International seeks to achieve. Our company endorses and utilises a Manage by Objectives (MBO) approach, where goals are jointly developed and employees are entrusted to determine and traverse their own path to achieve them. This Results-Oriented attitude has served our enterprise well across its history.
While individual innovation and objective achievement is crucial in adding value for a business, teamwork multiplies the effectiveness of the individual's work. Teamwork, or synergy, delivers enhanced performance far beyond the sheer sum of its members' single contribution. Regular team meetings, be they formal, informal or ad hoc, allows teams to recognise and appreciate what others are doing and helps to remove roadblocks and exploit opportunities. At the conclusion of each quarter, we review major developments and objective results to guide the future path of our business. This transparent approach increases the accountability that one assigns themselves in relation to their team and the business as a whole.
RIB International encourages all team members to explore their Entrepreneurialism; to pursue new ideas and opportunities without fear of failure. We also value Intelligence; this is not just about your IQ, but about how you approach problems and continually seek new knowledge and opportunities. This can be achieved thanks to our Personal & Professional Development initiative. Employees are encouraged and empowered to acquire new skills as well as develop existing ones. The promotion and appraisal of intelligence has allowed staff to continually progress, no matter where they are in their careers.
If your professional core values align with those we have listed above, we look forward to hearing from you in the future!
"I love working with RIB International, as my achievements are applauded and I am always encouraged to be the best I can be. The management never make you feel like a number, but a contributing member of a dynamic Sales team, which has always been very important to me."

Tracey Watson, Sales Consultant, Brisbane Office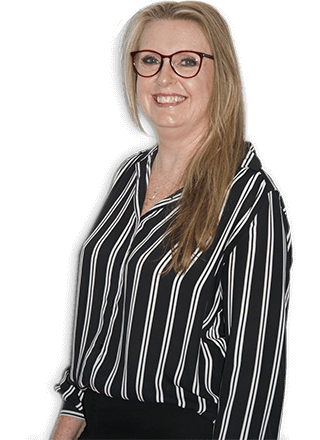 "Since joining RIB International, I have learned so many new things about the industry and the product. The experiences I have gained along the way are irreplaceable and valuable to my career growth. Every day I work with great co-workers from across the globe, everything is a team effort and everyday presents new challenges to overcome."

Radhika Sharma, Quality Engineer, Hong Kong office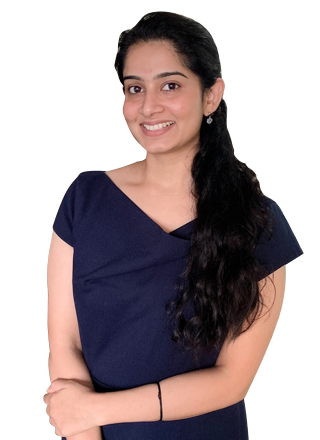 Frequently Asked Questions
 How do I learn about job openings at RIB International?

 How do I apply for a job at RIB International?

Thank you for your interest. Click here to learn more about our job openings and if you find a position you are interested in, just click on Apply to send your CV to our HR. We look forward to hearing from you.

 Where are you located? Do I have to move to work at RIB International?

RIB International is a global company with various offices around the world. Please click here for details. Relocation is on a case-by-case basis and depends on various factors such as business need and kind of role. Please write to our HR for specific details.

 What interview processes do I need to go through if I am a shortlisted candidate?

Different interviews serve specific purposes. Telephone interviews check a candidate's basic requirements. In-person interviews check your job and personal skills to match line manager's expectations for the role. The recruiter will let you know what kind of interview you will be having so that you'll be able to prepare for the interviews.

 Do I need to do any assessments during the interview process?

You will be asked to complete a technical test for some roles. Your recruiter should let you know before the interview.

 Do I need to prepare anything for the interview?

The recruiter will let you know should there be anything you need to prepare. Other than that, we value integrity, so please be authentic and be the real you in every conversation with us and let us know your skills, achievements, strengths and areas of improvement. We also expect you to show us that you understand our business and please ask informed questions to learn more about us.

 What benefits do you offer?

There are various rewards and perks we offer to our employees depending on different locations and positions including:

Pension scheme
Bonus scheme
Paid annual leave
Paid sick leave
Health insurance
Snacks & drinks
Dinner gatherings
Company trips to conferences or events for some roles
Learning & training plan

 How would you describe the culture core values at RIB International?

Please click here to learn more about our story and culture.

The RIB International core values can be summarised as follows:
Innovation – Managed by Objectives – Results-Oriented – Teamwork – Entrepreneurialism – Intelligence – Personal & Professional Development

 What will my career progression look like at RIB International?

At RIB International, we drive our own career progress and growth by adding value, showing initiative and achieving results in our assignments. That way, we can unleash our potential as well as create opportunities to expand our current role.

 Is there someone at RIB International I can speak with to understand more about opportunities in RIB International?

The best way to stay in touch with us is to email HR. Leave us a comment or question and we will get back to you.
RIB International offers an inspiring working environment within a young and innovative software company.