CostX & Citrix
Exactal is pleased to advise that, with the new release of CostX® 6.7 earlier this month, CostX® is now certified as Citrix Ready; providing the stamp of approval for CostX® interoperability with Citrix.

The Citrix Ready designation is awarded by Citrix to third-party partners after successfully passing a set of tests demonstrating compatibility with Citrix. This certification gives customers confidence, knowing that CostX® can be successfully deployed with Citrix solutions without worrying about compatibility issues.
CostX® client can be deployed in the cloud or on-premise via Citrix using the following deployment models:
Virtual Desktop Infrastructure (VDI) using Citrix XenDesktop
Application virtualization using Citrix XenApp
With any of these deployment models, the CostX® Server will also be deployed on a server in close proximity to the CostX® clients.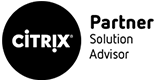 As part our Citrix partnership, Exactal has developed comprehensive guidance notes for CostX® deployment via Citrix and as such, Exactal has also been accepted into the Citrix Partner Solutions Advisor program.
Exactal CTO (Chief Technology Officer) Adam Lipinski states "We are very pleased to announce our compatibility with Citrix for this latest release of CostX®. This is one of the initial initiatives which has resulted from our strategic technical vision review, conducted last year, for the Exactal products. Citrix is an important way to deploy software to public or private clouds, so it was imperative that we had Citrix certification coinciding with our CostX® 6.7 release. With this and the various other ways that users can deploy CostX® in the Cloud, we are happy to be assisting our clients with new and innovative technology to help them improve their productivity."
The CostX® 6.7 release notes can be downloaded here. To see more on CostX® in the Cloud, we've released a video which can be viewed here.
For further enquiries please contact Exactal Sales via e-mail at sales.int@rib-software.com.
About Exactal
Established in Brisbane, Australia in 2003 to develop software specifically for the quantity surveying and estimating market, Exactal has continued to expand its worldwide presence. It now has offices in Brisbane & Melbourne in Australia, London & Manchester in the UK, Auckland in New Zealand, Austin in the USA, Kuala Lumpur in Malaysia, and Singapore and Hong Kong. The company also has sales and channel partner support across much of the globe. The main product CostX® provides an integrated BIM and 2D on-screen measurement solution with a unique integration between the cost estimates and the elements on the drawing files that the estimate represents. This approach keeps estimates up to date and allows drawing revisions to be easily evaluated to eliminate traditional scope creep in construction projects.