Exactal appoints Vietnam reseller TPP Technologies
Exactal is very pleased to announce that we have recently appointed a reseller for the Vietnam region- TPP Technologies.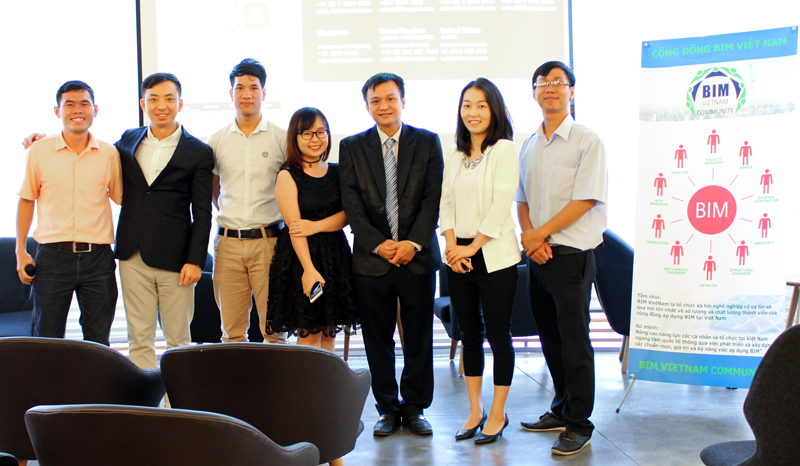 With there being several significant CostX® clients located in the Vietnam area, it was necessary to appoint a reseller for the region which would allow our clients to receive local support. With this in mind, TPP Technologies, a leading provider of project management solutions and engineering consultancy will conduct training, sales and support on behalf of Exactal in the Vietnam region.
With offices located in Vietnam, Cambodia, Myanmar and Japan, TPP Technologies has established a strong international network through multiple partnerships and strategic alliances. Exactal recognises the potential this brings forth and we believe that this partnership will be of great assistance with continuing our reach into the Vietnam market, and furthermore helping to revolutionise construction estimating technology across Asia.
TPP Technologies aims to provide and equip the market with innovative value bearing solutions that address the diverse business needs encompassing all sectors of the industry. Complementing each other's vision, value, and field of expertise, the new partnership will be a great opportunity for both companies to boost their competitive edge. Our continued global expansion constitutes CostX® as the topical benchmark for estimating software contending in the construction paradigm shift.
Of the new partnership, Mr. Lam Thanh Hoang, Vice Director of TPP Technologies, states "It is excellent to be appointed as the newest reseller for Exactal. We know that CostX software is the perfect fit for the Vietnamese market and can help practitioners solve their problems with regards to Quantity Takeoff and estimating. We are looking forward to a fruitful partnership ahead".
Likewise, Exactal Sales Director Christine Reilly notes "We are extremely excited to be forming this new partnership with TPP Technologies in the Vietnam region. Having a company represent us who are familiar with the region and language will be an invaluable opportunity for Exactal, and we are looking forward to seeing more and more Vietnamese customers come on board with the help of TPP".
If you are interested in receiving more information on CostX® sales in Vietnam, please contact TPP Technologies at www.tpptechnologies.com. For all other enquiries, please contact our international Sales Department on sales.int@rib-software.com.
About Exactal
Established in Brisbane, Australia in 2003 to develop software specifically for the quantity surveying and estimating market, Exactal has continued to expand its worldwide presence. It now has offices in Brisbane & Melbourne in Australia, London & Manchester in the UK, Auckland in New Zealand, Austin in the USA, Kuala Lumpur in Malaysia, and Singapore and Hong Kong. The company also has sales and channel partner support across much of the globe. The main product CostX® provides an integrated BIM and 2D on-screen measurement solution with a unique integration between the cost estimates and the elements on the drawing files that the estimate represents. This approach keeps estimates up to date and allows drawing revisions to be easily evaluated to eliminate traditional scope creep in construction projects.
To read more news on Exactal please visit https://www.itwocostx.com/company/news/.