RIB Software International Limited Announces New CEO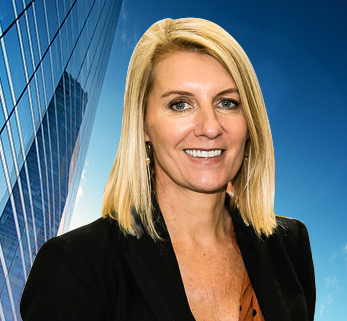 RIB Software International Limited (formerly known as Exactal Group Limited) is pleased to announce a new Chief Executive Officer, who will act as leader across the company's nine worldwide offices.
Christine Reilly is taking over the role from outgoing CEO Murray Freeman, who has decided to leave the company after eight years of dedicated service and five years as company CEO. Murray has been a director of the company since its conception, and played an integral role in developing the industry prominence of iTWO costX® before presiding over a successful global growth strategy for the Exactal/RIB brand. He will continue to support the business as an advisor during 2021.
"Serving as CEO of RIB Software International Group and RIB Asia Pacific has been a highlight of my career. I am thankful for the opportunities that this company has presented to me, and I'm proud of the results that our dedicated teams have managed to achieve," announced Murray Freeman.
"RIB Software is a growing enterprise, and I have no doubt that our brand's positive trajectory will continue as construction's digital future moves ever closer. Our software solutions are constantly innovating as industry needs evolve, and this imperative will not change. When I announced my intention to leave RIB I was pleased that the strong organisation which we built could simply execute our succession plan so that my role could be taken over by Christine. She has been a tremendous partner to me in our leadership team and she possesses vast experience in our mission and core values that define RIB which, amongst other things, includes delighting our customers, providing our employees exciting careers with extensive professional development."
Incoming CEO Christine Reilly has been with the company since mid-2009, most recently fulfilling the role of Sales Director where she handled key international accounts and managed sales personnel across RIB's worldwide offices. Christine has also served as CEO for RIB Software Pty Ltd in the Australia and New Zealand region since March 2019.
"I am honoured and excited to be given this chance to lead the company and build upon what we have already achieved in the construction software space," said Christine Reilly.
"We are where we are as a company because of our outstanding people, and their unwavering commitment to providing the best possible solutions and services. I'm confident that the best is yet to come for RIB, as the global industry continues to shift at a rapid pace. I'd like to thank Murray and our founding director Mark Kefford for their commitment to developing the iTWO costX® brand, which is widely regarded as an industry-leading option for 2D/3D takeoff and estimating."
RIB International was known as Exactal prior to June 2020, when we announced new brand and product identities to visibly align with our parent company RIB Software SE. Exactal became a 100 per cent subsidiary of RIB Software SE in early 2018.
For further enquiries, please contact RIB Sales via email at sales.int@rib-software.com.
About RIB Group
RIB Software SE is an innovator in the building and construction industry. The company develops and offers cutting-edge digital technologies for construction enterprises and projects across various industries worldwide. iTWO 4.0, RIB's flagship cloud-based platform, provides the world's first enterprise cloud technology based on 5D BIM with AI integration for construction companies, industrial companies, developers and project owners, etc. RIB is headquartered in Stuttgart, Germany and Hong Kong, China, and listed on the prime standard Frankfurt Stock Exchange since 2011. With over 2,700 talents in more than 25 countries worldwide, RIB is targeting to transform the construction industry into the most advanced and digitalised industry in the 21st century.
RIB's iTWO costX® platform is recognised worldwide as a leading solution for 2D and 3D/BIM takeoff and estimating. More than 16,000 iTWO costX® licences have been sold since the platform's first release in 2004, with construction professionals in over 90 countries currently placing their trust in the software.