iTWO costX 6.9

A BRAND-NEW LOOK AND FEEL FOR iTWO COSTX®
With iTWO costX® 6.9 we have introduced a modern and streamlined user interface, complete with new ribbons, icons,
style and menus for improved navigation.
We've paid careful attention with this meticulous redesign, providing a contemporary look and feel while still maintaining the iTWO costX® user experience you've grown to love.
Our new Backstage View area replaces the existing Application Menu, offering enhanced functionality and quicker
access to key product and account information.

NEW OPTIONS FOR PRECISE MEASUREMENT AND CALCULATION
You can now transform your takeoff with Dimension Cutouts, our new feature built to help easily exclude voids or openings from a larger area dimension.
Whether you are in Line Mode or Point Mode, this tool allows you to cut out sections in a variety of ways, providing greater accuracy for area dimension counts.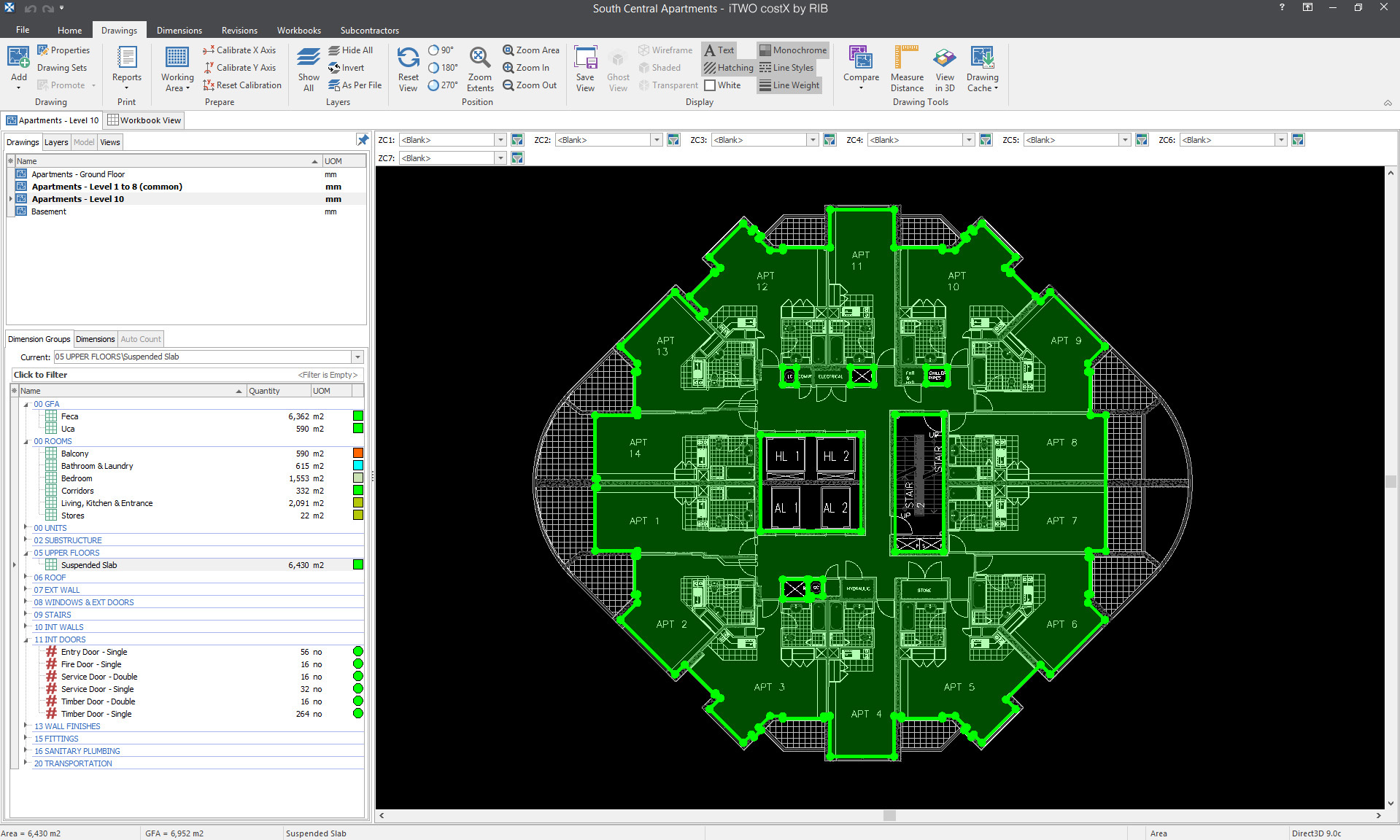 Dimensions With Cut-Outs (New Process)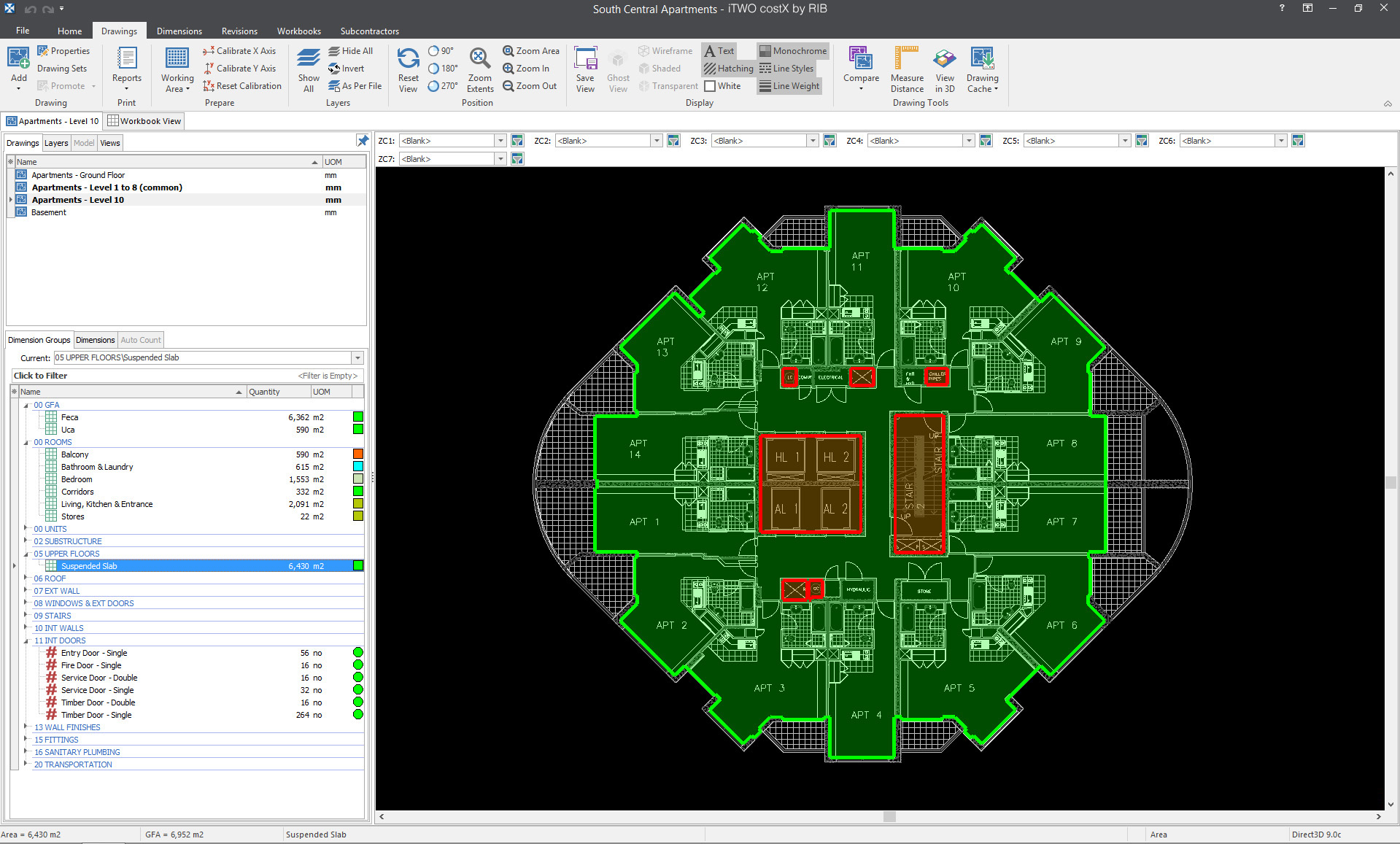 Dimensions With Negatives (Previous Process)


Quantities referenced in dimension group expressions now support Automatic Unit Conversion, eliminating the need to perform extra formula calculations for Custom Quantities.
You can rest assured that old quantities won't be compromised by this upgrade, as existing expressions that you've setup in previous versions of iTWO costX® will be automatically adjusted.

BUILD YOUR OWN WORKFLOWS WITH UNLIMITED CUSTOM QUANTITIES
We recently introduced Dimension Group Variables to iTWO costX®, allowing for the calculation of quantities
based on your response to certain questions.
With iTWO costX® 6.9, you can store an unlimited number of Custom Quantities, giving you the power to
setup your own workflow for maximum efficiency. Once stored these Custom Quantities can be easily
reused across different buildings or projects.
We've also given you the ability to make bulk changes to Variable values for multiple dimensions, so you can manage complex workflows with even greater efficiency.