RIB CostX 2D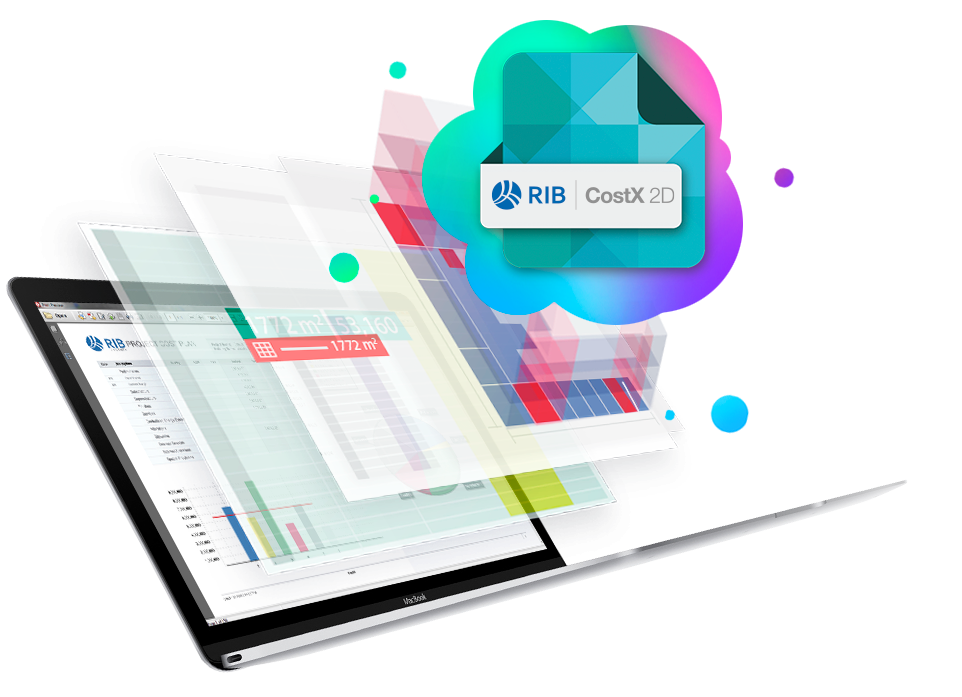 The complete
2D Estimating
Solution
RIB CostX® 2D supports quantity surveyors and estimators looking to measure quickly and accurately in 2D using our industry-leading electronic takeoff system, as well as live-linked workbooks, subcontractor comparison and professional report production. Users who decide to integrate BIM or auto-revisioning at a later date can easily upgrade to our full RIB CostX® platform.
Faster, Smarter & More Accurate.
Why Choose RIB CostX® 2D?
RIB CostX® 2D offers the same industry-leading 2D takeoff capability, integrated workbooks and professional report production of our flagship platform. For quantity surveyors and estimators who don't require support for 3D/BIM estimating or auto-revisioning, RIB CostX® 2D provides all of the features required to streamline processes.
Support for scanned, PDF, CAD and other 2D drawings. Streamline measuring processes by calculating areas, lengths and counts with a single click, cutting takeoff times by up to 80%.

Spreadsheet-based workbooks are live-linked to drawings and supported by detailed repositories of data, ensuring all necessary information can be found in the one place.

Generate workbooks for subcontractor comparison and integrate them with associated reports. The comparison tool saves time and allows the user to make a well-informed decision on specialised work.

 Produce customised, professional quality reports that showcase your enterprise.

 Sort and group works based upon codes and zones, ensuring all ongoing work is categorised correctly and easy to locate.