iTWO costX cloud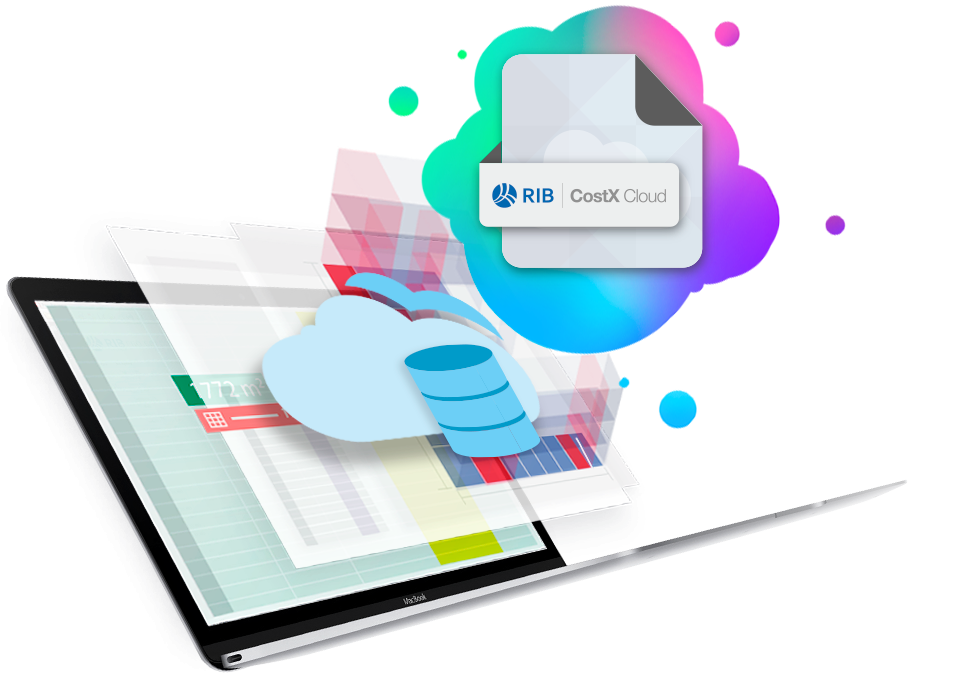 Upgrade to the Cloud
The recent advent of cloud support for construction software has had noted benefits for collaboration and productivity across projects. Users looking to unlock these advantages are now catered to with iTWO costX® cloud. All the iTWO costX® features that you regularly utilise can be made available on the cloud, including advanced 5D BIM, industry-leading 2D takeoff, live-linked workbook data and much more.
Why Choose iTWO costX® cloud?
Bring your takeoff and estimating into the future with iTWO costX® cloud! You can access project data from the office as usual, or via the Internet when onsite or away your desk.
RIB can offer iTWO costX® cloud as an annual subscription-based licence service hosted by Microsoft Azure. This flexible deployment option is protected by robust security controls and fully-managed by RIB.

iTWO costX® can also be self‐deployed in the cloud via Microsoft Azure or Amazon Web Services, utilising technologies such as Citrix Virtual Apps, Citrix Virtual Desktops and AWS AppStream 2.0.

Our platform also fully supports native cloud storage for drawing files. Supported cloud storage providers include Amazon AWS S3, Google Drive, Microsoft OneDrive, Microsoft OneDrive for Business, Dropbox and Box.

iTWO costX® has been approved as Citrix Ready, so clients can be confident that their platform will be successfully deployed using Citrix solutions. Every product in the iTWO costX® range is compatible with all of our cloud storage options.
Access iTWO costX® Anywhere at Anytime
iTWO costX® users can now access their platform wherever they have an Internet connection. Watch our instructional video to learn more about the power of iTWO costX® cloud for improving productivity and efficiency.