RIB CostX Viewer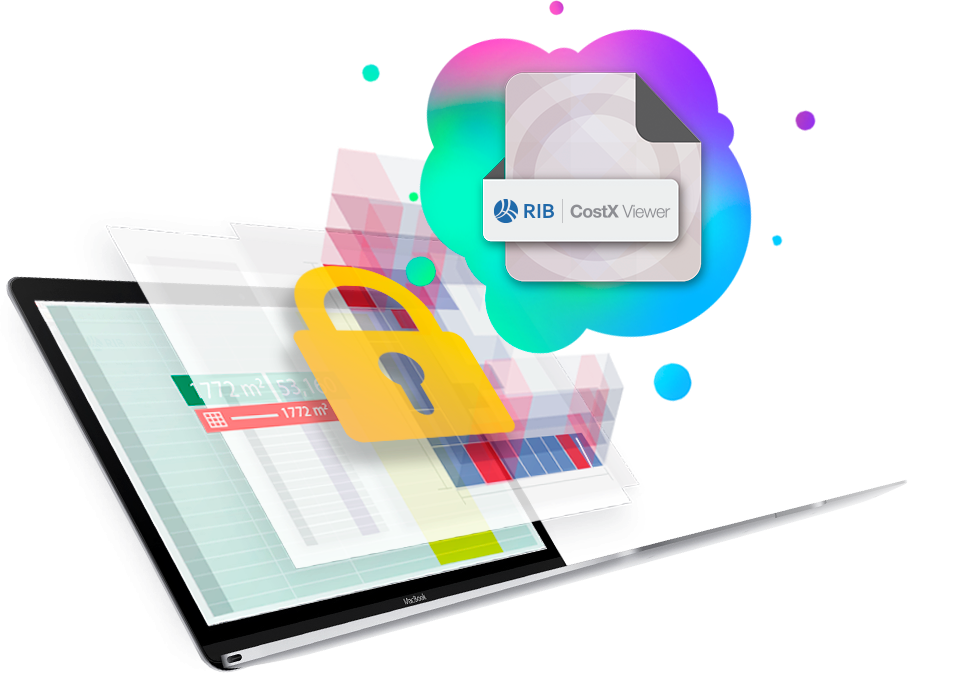 Allow Clients to
Review Projects in
Read-Only Format Free to use and distribute!
Our free RIB CostX® viewer option makes it easy to share comprehensive projects with any stakeholder that you see fit. RIB CostX® users who wish to share live-linked cost-breakdowns, building revisions and more with clients are able to do so without incurring a cost.
Why Choose RIB CostX® viewer?
We believe in clear communication and the highest level of customer service at RIB, and RIB CostX® viewer has been introduced to support users with a similar philosophy. Client companies can review ongoing work, ask questions about detailed data or identify on-screen the impact of drawing modifications across building revisions. RIB CostX® viewer offers significant value as a tool for aiding collaboration and reassuring clients that their project is proceeding as it should be.
Distribute Files to Clients in Read-Only Format

fiber_manual_record Clients can view hierarchical spreadsheets, as well as embedded CAD drawings and BIM displays.

fiber_manual_record Users can get more from intuitive electronic estimates than paper print-outs could ever allow.

fiber_manual_record RIB CostX® users can leverage RIB CostX® viewer to help them complete a subcontractor comparison with the RIB CostX® quote feature.

fiber_manual_record Subcontractors use RIB CostX® viewer to load in an EXF file from RIB CostX® and enter their prices against the items that make up the tender package.

fiber_manual_record Save the priced items to an EXQ (Quote) file, which can then be easily imported back into RIB CostX® to evaluate the tender/quote.

Free Download for Ease of Use

fiber_manual_record Identify on-screen issues caused by drawing modifications.

fiber_manual_record View interactive packages complete with full drawing control (pan, zoom, rotate), as well as live-linked spreadsheets where all detailed data is preserved.