iTWO costXL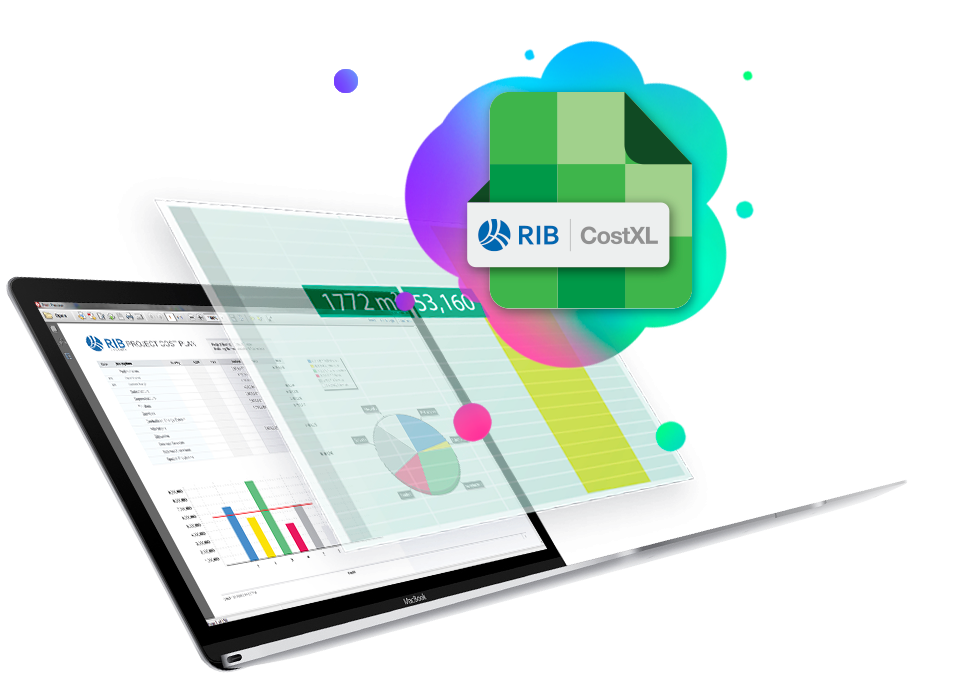 Combine Takeoff Data
with Microsoft
Excel Spreadsheets
iTWO costXL is an additional product that allows users to live-link iTWO costX® data directly into their Microsoft Excel® workbook. Simply drag and drop measured dimensions from any networked product in the iTWO costX® range directly into the spreadsheet or set up a template so that dimensions automatically appear in your Excel® spreadsheet once measured in iTWO costX®. This add-in makes it easier than ever for construction professionals to integrate their digital efforts with Microsoft Excel®.
Why Choose iTWO costX®?
While many programs that can export data to Excel® exist, iTWO costXL differs as the data in question is live-linked to iTWO costX® itself. Data changed within iTWO costX® is automatically reflected within the iTWO costXL add-in, saving time and effort. To enable a quicker learning process, iTWO costXL ships with sample iTWO costX® data and Excel® spreadsheets.
Integrates into Microsoft Excel

fiber_manual_record iTWO costX® data such as dimensions, workbook values, rates and constants can be live-linked directly into Excel® spreadsheets.

fiber_manual_record Updates are applied automatically – changes made in iTWO costX® are immediately reflected in Excel® spreadsheets, saving time on data entry.

Connect Back to iTWO costX®

fiber_manual_record Live-linked figures allow users to see the measured dimension in the Excel® source directly on the plan. This ensures you will always know what has been measured and where.

fiber_manual_record Data from multiple revisions can be handled on the same Excel® worksheet, allowing you to easily keep track of your progress.

Supports a Range of Excel Features

fiber_manual_record Generate cashflow forecasts, progress claims, management reports and more from the live iTWO costX® database.

fiber_manual_record Charts and graphs can be easily created using iTWO costX® information, allowing users to present relevant data as they see fit.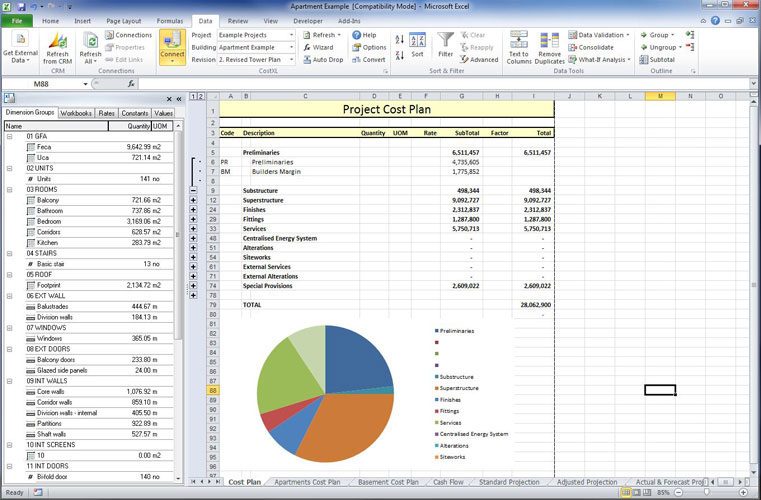 Compatible with …
iTWO costX®, iTWO costX® 2D, iTWO costX® takeoff and iTWO costX® takeoff 2D network products from the RIB range of estimating solutions.
The iTWO costXL add-in for Microsoft Excel® supports Microsoft Excel® 2007, 2010, 2013, 2016 and 2019.