dxAPI ( Existing Software )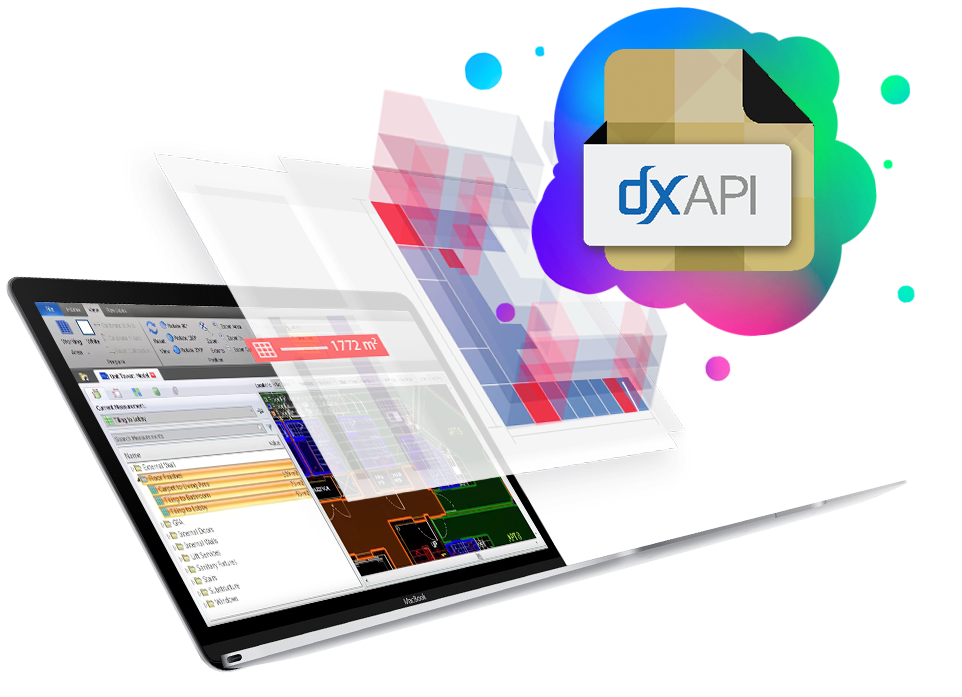 Integrate into your
existing software
If your company currently offers an estimating system to your clients which lacks a takeoff component, dxAPI is the perfect product for you. Because dxAPI seamlessly integrates with existing software, you'll create a total solution to put your product line streets ahead of the competition.
Here at RIB, we've already done the majority of the development for you and you'll be instantly adding tried and tested technology into your program. Supplied with a DLL that can be simply called from the host application, all data necessary for storing the measurement information is held in the host software database, and the technology is suitable for standalone and networked software applications. It's never been easier to propel your products to the next level.
You'll benefit by becoming a RIB partner by being able to offer the leading takeoff product customised to your precise designation. Our partner network all receive considerable incentives and perks. RIB is always listening to customer feedback to ensure the products you use are evolving in line with the industry and ensuring that we grow together with you.
Partners who have customised and integrated dxAPI into their existing product line include ConQuest, Eque 2 and more.
Leading Measurement Technology
dxAPI allows you to completely integrate our world-leading takeoff technology into your existing package, creating one combined solution for your requirements. Integrating dxAPI into an existing estimation platform creates a seamless solution for the end user. dxAPI can be integrated either as part of a your in-house system, or as part of your existing software solution sold to end-users.
Key Features
Compare the features of dxAPI 2D & 3D takeoff product versions to see what suits you best.
| Features | 2D | 3D |
| --- | --- | --- |
| Easily scale up and rotate your plans |  |  |
| Takeoff from 2D plans- scanned, PDF, CAD and more |  |  |
| Automatic area capture for CAD |  |  |
| Easily order your takeoff into categorised groups |  |  |
| Add colours to measured areas, lengths and counts |  |  |
| Turn layers on and off to clean up the drawing and measure faster |  |  |
| Create positive and negative measurements on the same plan to easily see what is required |  |  |
| Add notes and mark-ups to your takeoff |  |  |
| View measured dimensions on 2D drawings in 3D once a height is applied |  |  |
| Work with a variety of BIM files, including DWF from Revit, IFC, SketchUp and more | |  |
| Move around the model with ease using Eye View, Ghost View and other functionalities | |  |
| Automatic quantity extraction from 3D/BIM | |  |
| Create model maps for a customised takeoff | |  |
| Manually measure from BIM | |  |
| Add your own information into the model | |  |
| Measure from relevant 2D and BIM drawings for the same project | |  |
| Auto-revisioning feature allows you to automatically update quantities when a revision has been made | |  |
| Overlay drawings to see where a change has been made |  |  |
| Work within a paperless electronic environment |  |  |