iTWO benchmark ( Version 1.4 )
New
Introduction of an OData interface that allows users to create reports and dashboards that reference iTWO benchmark data. This feed integrates with various analytics platforms such as Power BI and Tableau, and can also be live-linked to Microsoft Excel and other software.

Users can filter, arrange and display data in a variety of ways, including by Project Region, Category and more.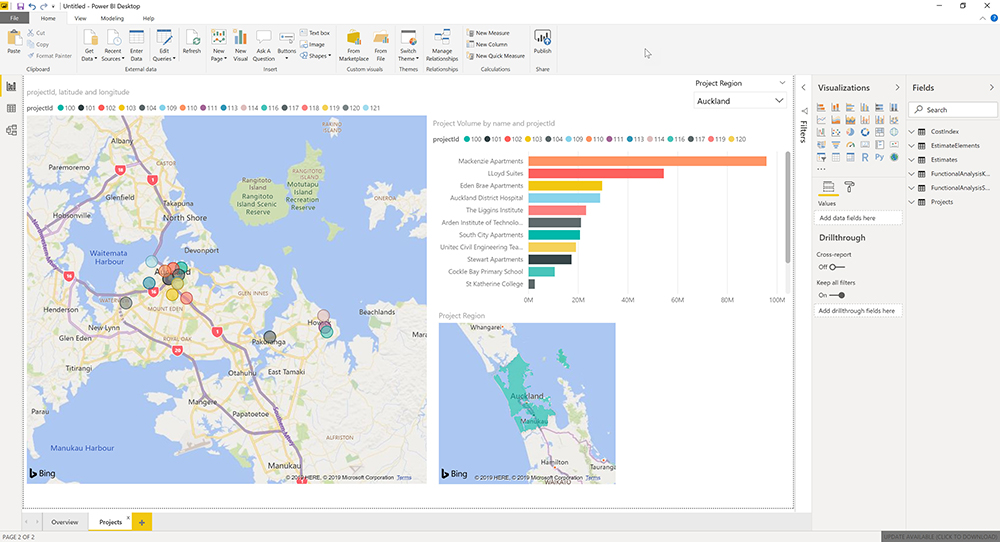 Project Volume within Power BI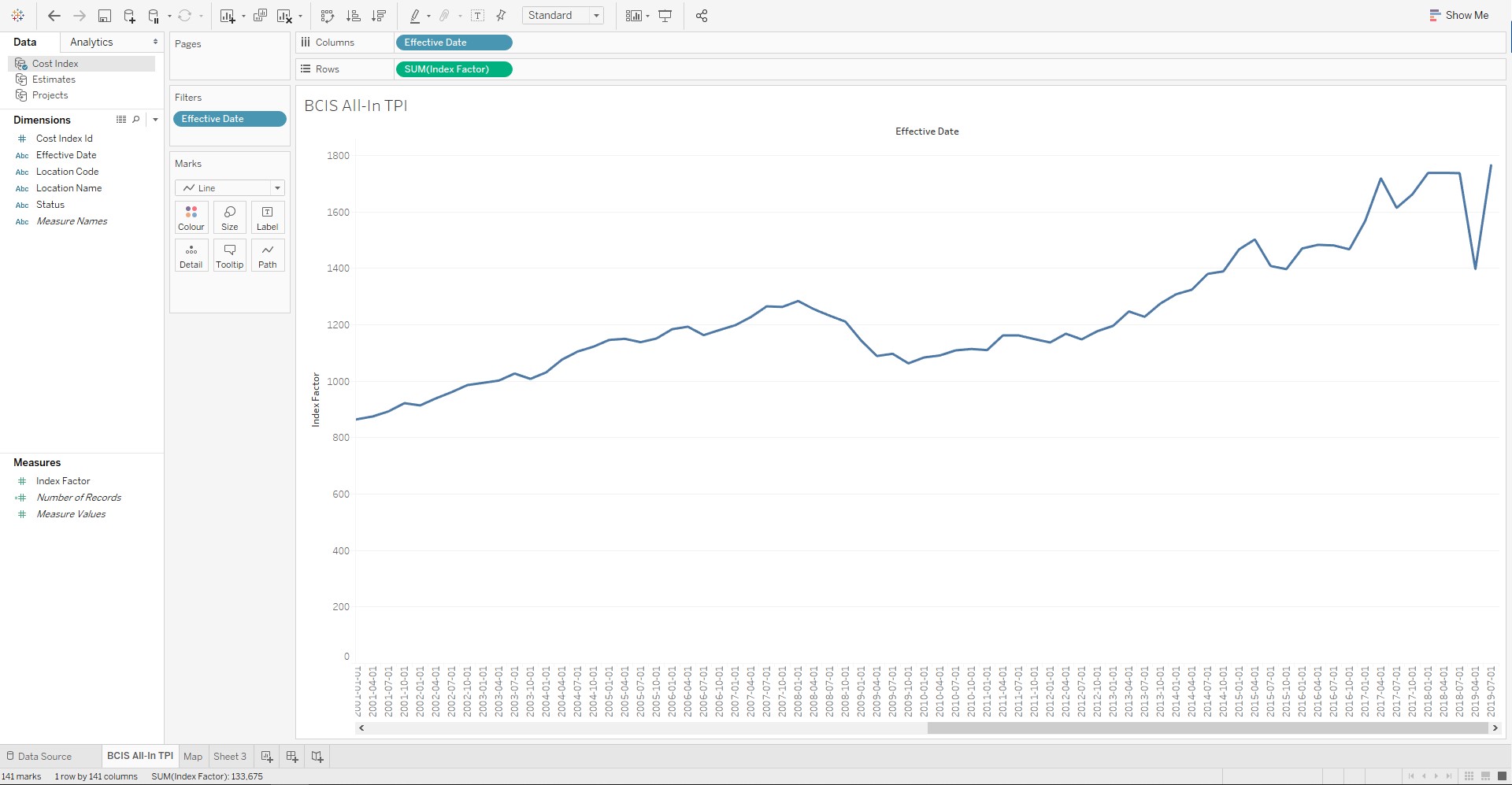 Index Factors within Tableau.
Improved
Estimate ID now shown on some pages under the estimate where the Project ID was previously shown.
Improved checking of estimate coding and totals for estimates uploaded from iTWO costX® or imported to Excel.
Several user creation updates, particularly with inviting new Azure Active Directory Users.
Fixed an issue with downloads to iTWO costX® that may occur in certain cases.
Improvements to notifications shown to the user for various actions to provide better feedback.
A wide variety of minor functionality upgrades and bug fixes.